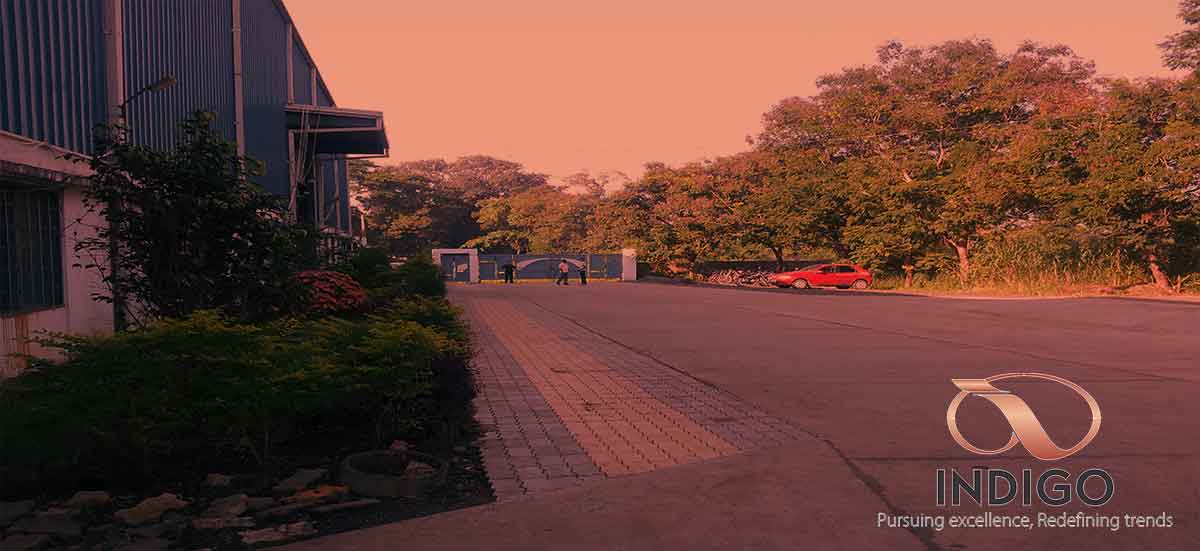 Indigo metalloys (P) ltd headquarters is located in Mumbai, India which is situated in the commercial zone of South Mumbai and showcases state-of-the-art interiors and office environment. Selecting Mumbai as its headquarter was a decision taken in response to it being a Financial capital of India and also its closeness to various industrial markets and associations giving us a advantage to welcome our International Clients and showcase them our detailed product listing.
Indigo Metalloys has a state-of-the-art infrastructure Plant located in Umbergaon, Gujarat State approximately 2 hours drive from its Mumbai Headquarters thus allowing us to be in constant touch at both the locations. Our plant comprises of 2- parallel building spread over across 50000 Square meter and thus creating several job opportunities to local candidates ensuring countries growth simultaneously..
Our Company Plant has been designed keeping in mind the International standards and regularly monitored making it one of the best in the market. Our team has been provided with technologically advanced machineries and tools assisting in delivering Quality and Quantity products. Batch after Batch of products is been thoroughly checked ensuring the same level of standard is maintained. The robust infrastructural base has also played a vital role in the consistent growth of the company even in the cut-throat market conditions.
Indigo Metalloys has a state-of-the-art infrastructure Plant located in Umbergaon, Gujarat State approximately 2 hours drive from its Mumbai Headquarters thus allowing us to be in constant touch at both the locations. Our plant comprises of 2- parallel building spread over across 37000 Square Meters and thus creating several job opportunities to local candidates Total Land – 36638 Sq Meters (Approx 9+ Acre) with clear title
Pre‐Engineered Building of top polyform insulated GI Sheet with colour coating steel structure as under
Building1: 33'x28' Center Height with Span of 75', built up area‐150'X425', measuring 63,750 sqf
Building2: 33'x28' Center Height with Span of 75', built up area‐150'X425', measuring 63,750 sqf
Industrial shed measuring 7,300 sqf‐
10T Gantry crane,
1MW Power connection,
Excellent Water Supply tube well
GSPC direct gas pipeline
Excellent connectivity by road/rail–nearest railway station is 3+km and close proximity to proposed Nargol Port