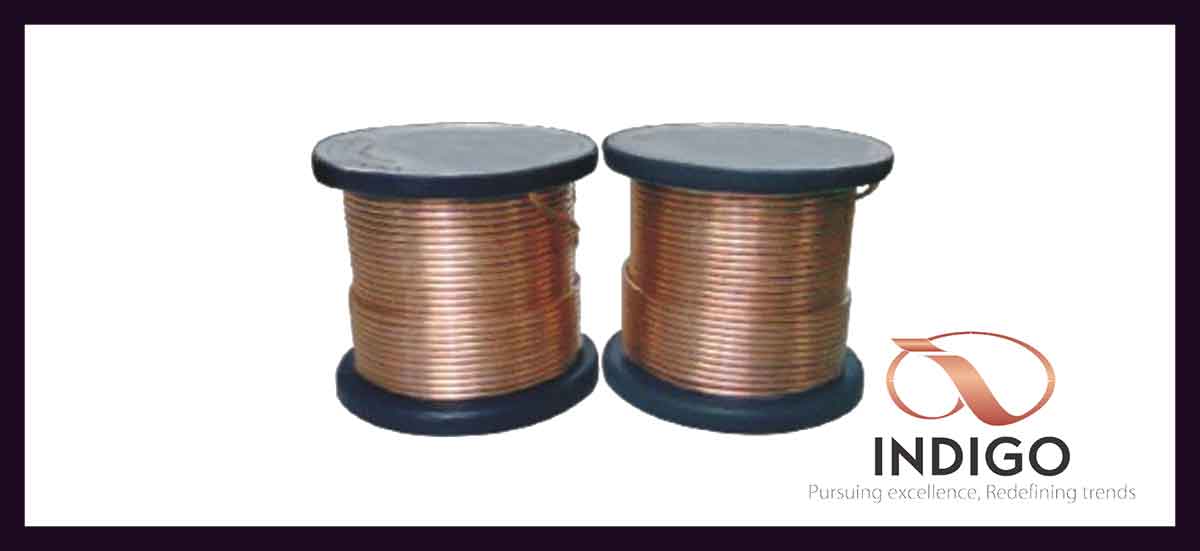 Copper Capillary Tubing used for restrictor applications use as per ASTM B360 "Standard Specification for Hard-Drawn Copper Capillary Tube for Restrictor Applications" for quality and production requirements.
When further fabrication requires other tempers, tubing can be made to your specifications. Hand Coil, Spooled Coils (Bulk), Random Bunch Coils Straight Lengths (Boxed)
The Standard: Tubing is placed into "Random Bunch" coils with a range of 5 to 20Kgs. per coil.
Option: Spooled Coil where random length of tube is wound onto cardboard reels with a range of 100Feet Length per coil.
Random lengths of straighten tube are produced.
Exact lengths of straighten tube are produced.
Fabrication such as Copper Bulb attachment or Forming into Coiled Assembly can be quoted.
Standard sizes available for Restrictor Applications are provided in the table below and also listed within ASTM B360-95.
"Small diameters tubing for use in general industrial / mechanical applications have a broader range of OD, ID and wall sizes available and can be quoted to meet your requirement."
| | |
| --- | --- |
| Standard | ASTM B 360 |
| Condition | HARD OR ANNEALED. |
| Product Application Areas | Refrigeration, Air Conditioning, Thermostat, Relay. |
| Characteristics | A Commercially pure copper that has been deoxidized with phosphorous in such a manner as to leave a high residual phosphorous content which is not readily susceptible. It has good thermal conductivity. |
STANDARD PACKING:
| | |
| --- | --- |
| Mini Coil | 25 ft Long |
| Medium Coil | 50 ft Long |
| Large Coil | 100 ft Long |
AS PER CUSTOMERS REQUIREMENT:
Sr No.

Size In Inches ID

O.D
IN M.M

I.D
IN M.M

GMS/FT.
APPROX

1)

0.015

1.38

0.38

3.77

2)

0.020

1.51

0.51

4.33

3)

0.026

1.66

0.66

4.97

4)

0.031

1.79

0.79

5.52

5)

0.036

1.91

0.91

6.04

6)

0.044

2.12

1.12

6.94

7)

0.050

2.27

1.27

7.58

8)

0.055

2.40

1.40

8.14

9)

0.060

2.52

1.52

8.65

10)

0.064

2.63

1.63

9.12

11)

0.070

2.78

1.78

9.76

12)

0.075

2.19

1.91

10.32

13)

0.080

3.03

2.03

10.83

14)

0.090

3.29

2.29

11.9