Manufacturers and Exporters of Copper and Copper Alloy Products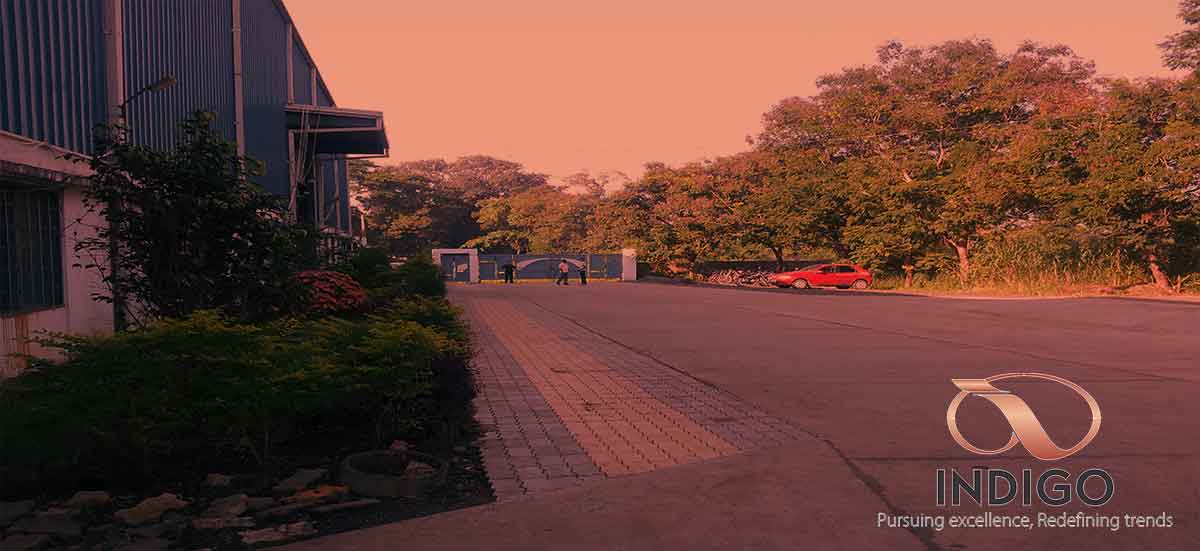 Indigo Metalloys (P) Ltd was founded in 2001 and have established a reputed name as a manufacturers & exporters of Copper & Copper Alloys Products in a very short time. An ISO 9001-2008 certified Co & a state of art manufacturing plant, Indigo Metalloys enjoys a strong presence in dispatching high quality hot extruded & cold drawn Copper & Copper Alloys Products as per client specification.
To aggressively grow the company by providing satisfactory performance to our customers in the following areas
Competitive Prices
Product Quality
On-Time Delivery
Outstanding Customer Service
Value
Meeting or exceeding committed timelines
To be
Our Customers preferred supplier
A strong and sound company
An Innovative Company
A reputed name as one of India's leading manufacturers & exporters of Copper & Copper Alloys Products
Year 2001 was the crucial point and the beginning of a new dawn when Indigo Metalloys came into existence. It was started by the company's visionary Mr. Kanakraj N. Mehta who has a vast surplus experience in trading and scientific understanding of Copper and Copper Alloys.It was through his long term visionary and development a brand was created under the banner of Indigo Metalloys. It created a group of like minded professionals and entrepreneurs who garnered the same interest thus bringing the trend of copper & copper products manufacturing and sales.
Indigo Metal Industrial plant for manufacturing Copper Tubes was successfully launched by the same in the year 2006 in Umbergaon District of Gujarat State. Initially we had a small copper drawn plant which we developed into a full grown highly capacity plant in 2012. Our plant has got the approval of renowned leaders like DIAKIN, ARAI, etc. Over the years through successful collaborations and latest technologies we have developed into a known company in Indian Market. The legacy has been carried forward to International Market under the leadership of Mr. Mahendra K. Mehta and Mr. Pravin K. Mehta, who introduced new marketing levels and strategies thus making the company one of the largest exporter of Copper & Copper Alloy Products. Company prime objective is to develop relationship with the clients and nurture its National and International presence through Global Collaborations thus allowing a concrete future to itself and its alliances. We at indigo Metalloys work as one team where in every individual has its own contribution through Management, Marketing, Sales and Production. At Indigo Metalloys, Work excellence and in-time delivery has been given prime importance and it played a significant role over the years.
Indigo's Product include wide array of Copper & Copper Alloys Products in Tubes, Pipes, Fittings, Finned Tubes, Rods, Strips, Flats etc. Copper Alloys include Brass (63/37, 70/30, Admiralty & Aluminum Brass) Copper Nickel (90/10 & 70/30), Bronze & other Copper Alloys.
In order to ensure high quality batch of products as per client's specification we follow stringent and sophisticated Quality Control Test. Detailed testing procedures as per the dictated by ASTM, BS, DIN, JISH, EN & IS standards are carried out at our plant
Indigo's supplies its wide range of Products to industries like
Air-Conditioning & Refrigeration,
Plumbing, Medical Industries,
Heat Exchangers,
Nuclear & Thermal Power Plants,
Ship Building & Repairs,
Sugar Plants, Petroleum Project,
Oil & Gas &
Govt Sectors (Indian Railway, Navy & Defense)